A Team of the Best Dentists in Las Vegas
Perfect Smile Dental is a Las Vegas based general dental office that utilizes the most advanced technology in order to provide our patients with comfortable quality care that is affordable and convenient. From teeth cleanings, to crowns or fillings, our dentists in Las Vegas, Nevada are dedicated to making your visit a relaxing, comfortable experience.
Affordable Plans, Professional Care
Whether you're looking for a dental implant or general dental checkup, Perfect Smile's dental office in Las Vegas is your choice for the best dentist. With the latest in dental technology designed for comfort and care, our staff has everything to make every patient's visit one they can feel safe with. With affordable prices, most major insurance accepted, we provide you what you need for the best dental care, all without breaking the bank.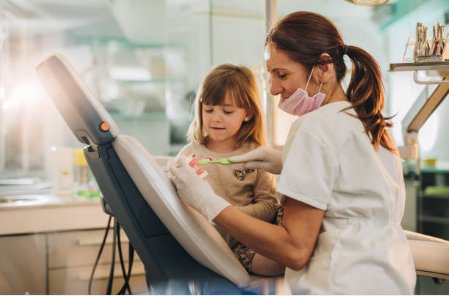 Services our Las Vegas Dentists Offer
Teeth Cleaning – Keep your teeth and gums healthy with regular teeth cleaning appointments for preventative oral care.
Dental Emergency Care – If you suffer from a dental emergency, contact Perfect Smile right away to get precise information on how best to handle your situation and get an expedited emergency appointment to stop and repair and damage to your smile.
Restorative Dentistry – When a tooth is chipped, damaged or loose, our dentists will find the best options to restore your teeth.
Dental Implants – Dental implants are artificial tooth roots that provide a permanent base for fixed, replacement teeth. Perfect for anyone that may have a damaged, chipped, or missing teeth and wants to get their full smile restored.
Teeth Whitening, Cosmetic Dentistry, Braces/Invisalign® and more!
Call Us Today
For more information, we invite you to contact our dental office today and set an appointment with one of the best rated dentists in Las Vegas today!
Call Information: (702) 387-6453
Online Appointment: https://perfectsmilelasvegas.com/services/#book_apt Office Location: 8965 S Eastern Ave, Suite 100, Las Vegas, NV 89123